This is a growing collection of sightings of film leaders 'in the wild'. Everything here is copyright its respective owners; used here under the allowances of Fair Dealing / Fair Use, ie for educational purposes and/or commentary.
Even though countdowns are/were supposed to be hidden from theatre audiences, that hasn't stopped them being endlessly quoted in pop culture. If you have something you'd like to add, please email me at mattsoar AT gmail DOT com or add it to my Google Doc. Thanks!
1. Movies

Cinema Paradiso (1988, dir. Giuseppe Tornatore)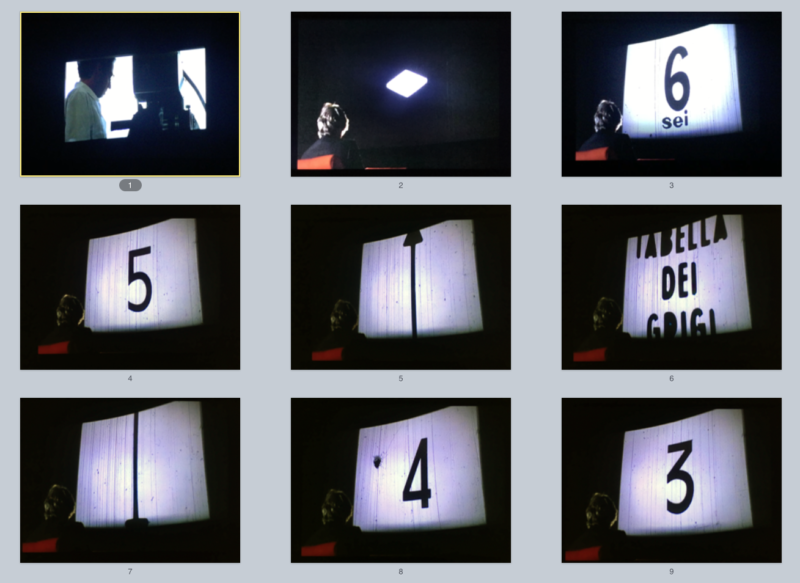 This charming, if heavily sentimental, movie is about a successful film director's childhood in a poor rural village in 1950s Sicily. In the final scene, the director sits down in his private screening room to watch a mysterious short film left for him by the beloved village projectionist.
The Artist (2011, dir. Michel Hazanavicius)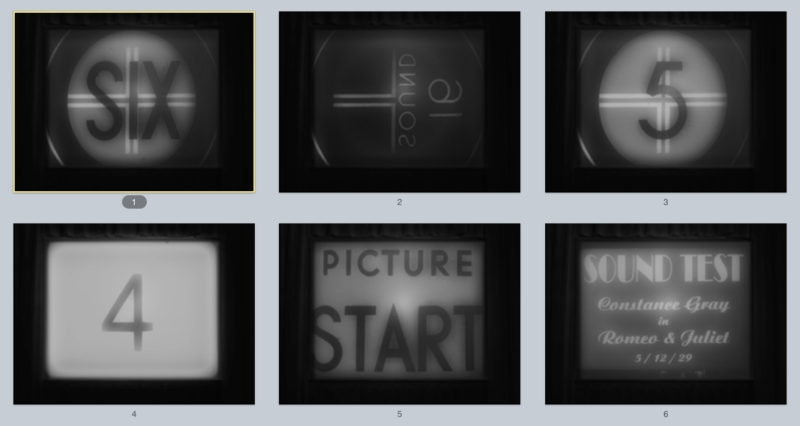 About half an hour into The Artist (2011), there's a jumbled, partial version of the Society film leader (above) just before a sound test. Unfortunately, it's 1929 in the movie, and the Society leader is from 1951. The first (ie Academy) leader standard didn't appear until 1930. Thanks to Dick May for the tip.
Paddington (2015, dir. Paul King)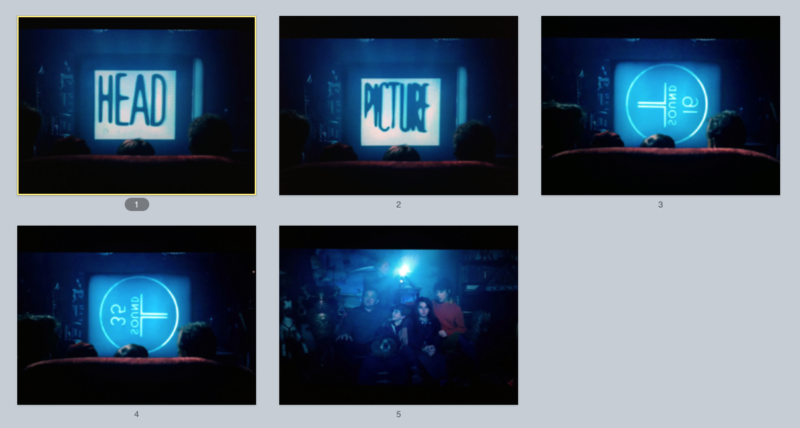 In this brief scene in Paddington (2015), the entire family settles in at Mr. Gruber's antique store to watch an old 'anthropological' film featuring an explorer 'discovering' Paddington's parents in the forest. The first few frames ('Head' and 'Picture') are from the Universal (1965) leader; the sound cues are from the Society (1951) leader. (It's unlikely that a film of this sort would have, or need, standardized leader on it.)
Persona (1966, dir. Ingmar Bergman)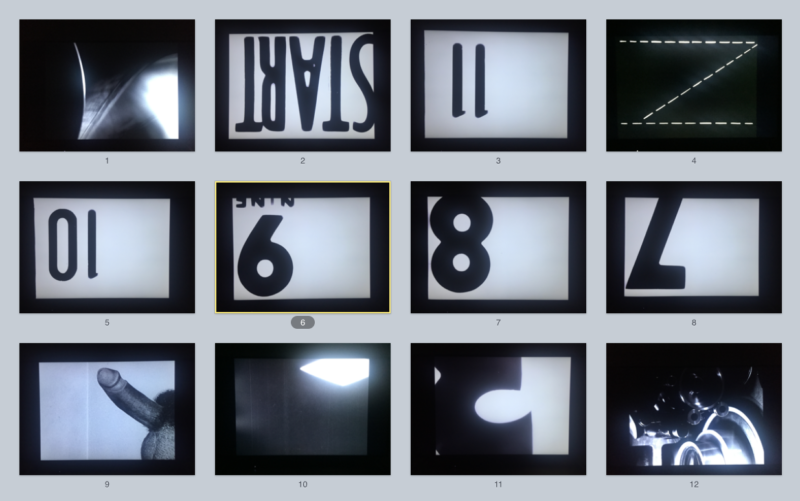 This countdown shows up at the beginning of Bergman's classic film Persona (1966). The sequence is bookended with extreme close-ups of a projector. The frames appear to be Academy leader (11 to 3, upside down). The first numbers are slightly oversized and positioned to the left of the frame rather than centered; the last numbers are shot much larger and substantially out of frame. Thanks to Mark Wolf for the tip.
2. Documentaries
Alex Gibney's Going Clear (2014), a riveting doc about Scientology, uses no less than three different leader standards (Universal, Academy, Society, in that order) to herald sequences of archival footage (see below).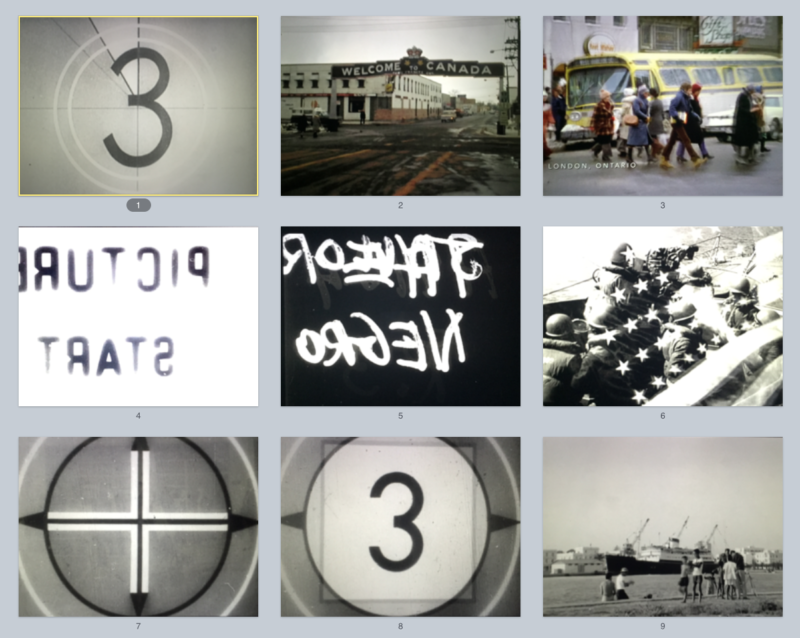 3. Music Videos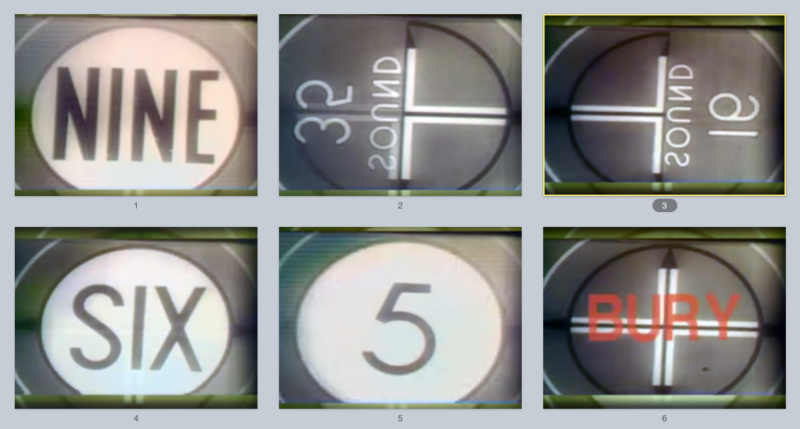 There was clearly something 'leaderly' in the MTV air in the late 1980s. REM's Fall On Me (1986) (above) and The Tragically Hip's Blow At High Dough (1989) (below) both use fragments of Society (1951) leader.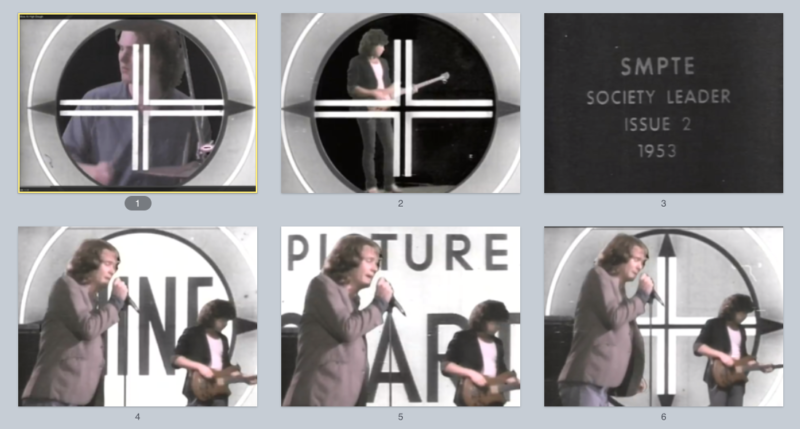 4. Album Covers

Both of these graphics reference the Universal (1965) leader.
5. Graphic Design – various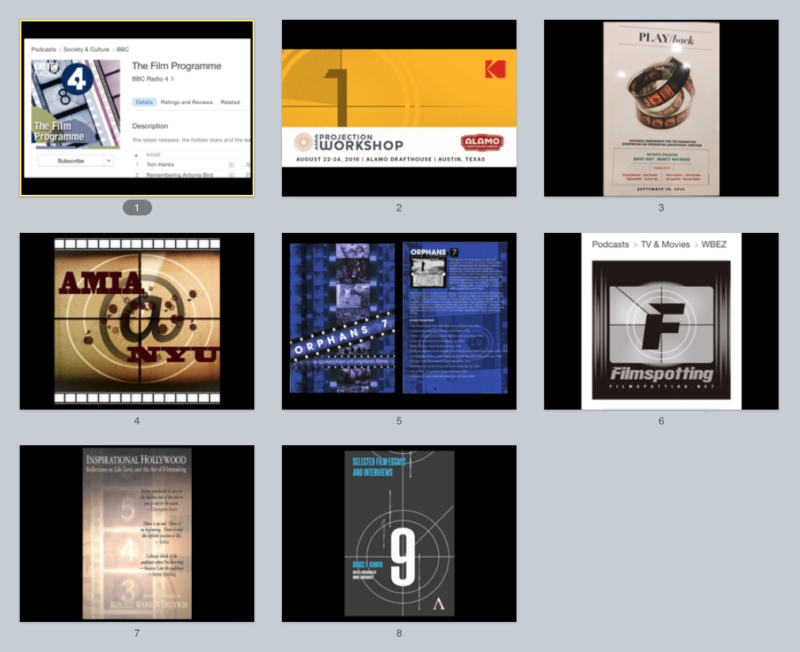 6. Commercials